Reddit Ads have been a nightmare for analytics data based marketers trying to optimize their Return On Ad Spend. For the longest time Reddit Ads data and Google Analytics Data were not in agreement but the solution then was easy, just track conversions in Google Analytics from Reddit.com, use UTM tracking, or use a special funnel to track leads from Reddit. Then Reddit launched their new design as default in April of 2018. The new design stripped referrer data from all outbound links meaning analytics trackers would no longer be able to tell that traffic was coming from Reddit and all conversion data would be assigned to the "direct" channel, making it far more difficult for marketers to track success. Reddit then introduced a tracking pixel, but that tracking pixel was very basic in what it could do.
That all changed a little today when Reddit announced a new and improved version of their own conversion tracking pixel. Similar to the Facebook pixel known and loved by marketers this pixel can track various events occurring on your website by a user that visited from an advertisement on Reddit.
You can learn how to install the new conversion pixel on this page: Installing the Reddit Conversion Pixel
Here's a peek at the new conversion pixel shared by Reddit Ads team member h0neybe8r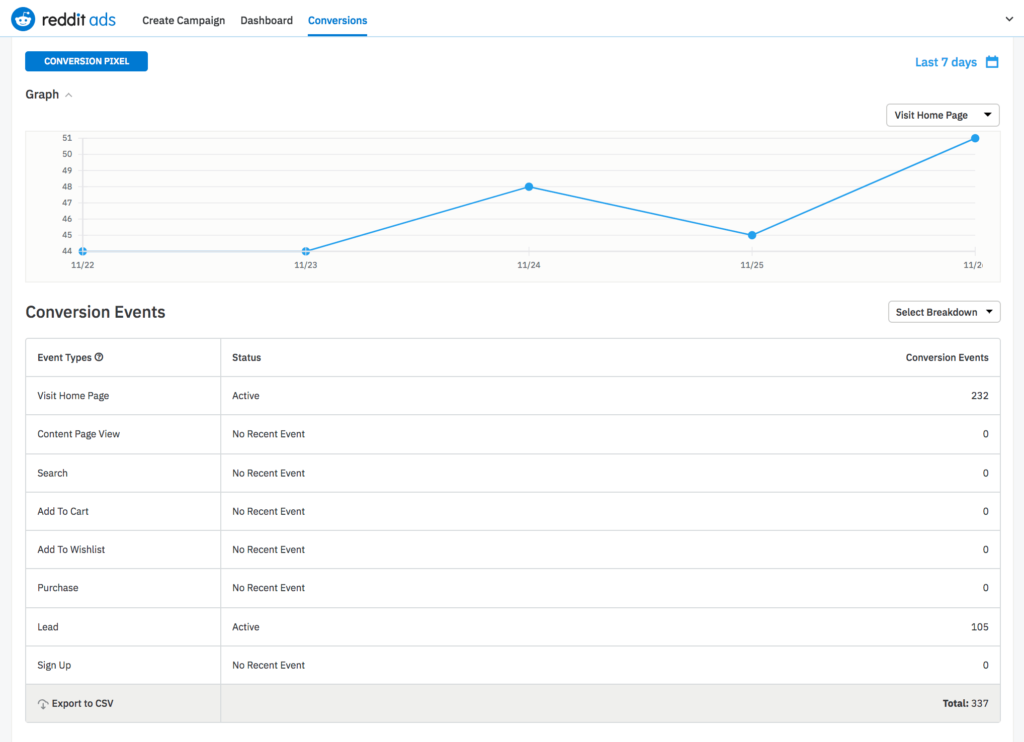 It's good to see the Reddit Ads team continuing to evolve their offerings. I really wish they would stop using the rel=noreffer attribute so we could at least try and validate the data provided by Reddit Ads, but this new conversion pixel is a huge step in the right direction.